VEHICLE STABILITY CONTROL (VSC)
To ensure vehicle stability, VSC helps automatically control the wheel brakes and engine output to suppress oversteering and understeering while the vehicle is turning.
HILL START ASSIST (HAC)
Automatically performs brake control to help suppress rollback of the vehicle during starting when the vehicle is on a slope.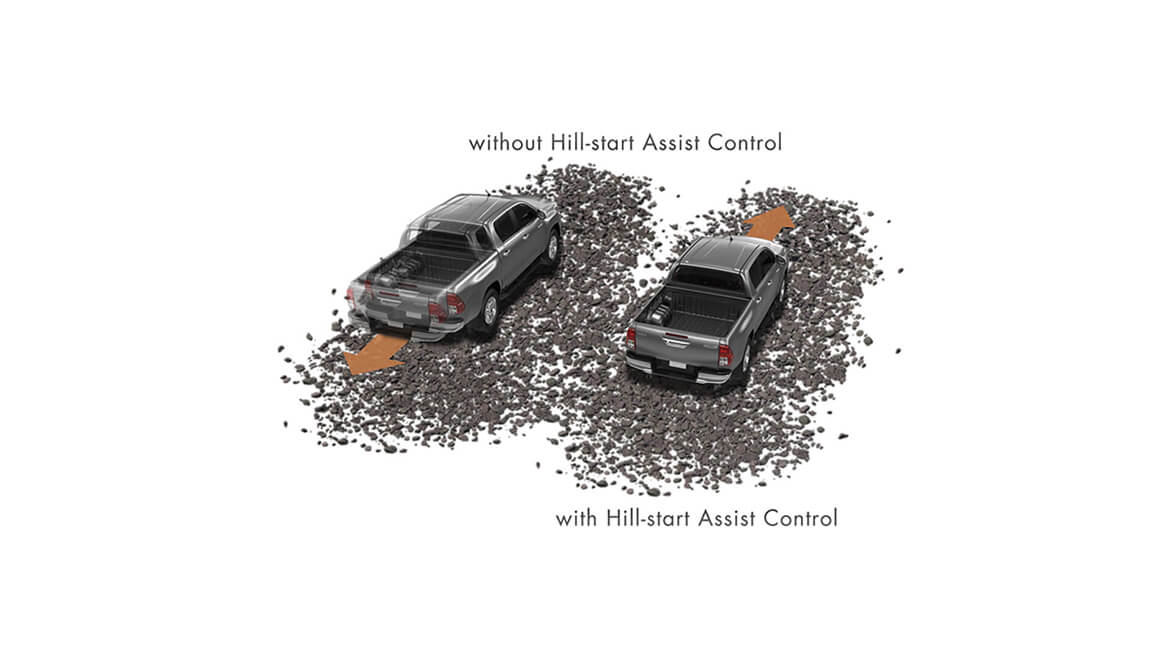 ACTIVE TRACTION CONTROL (A-TRC)
Optimally distributes power to each wheel for higher levels of off-road ground covering and acceleration performance on slippery surfaces.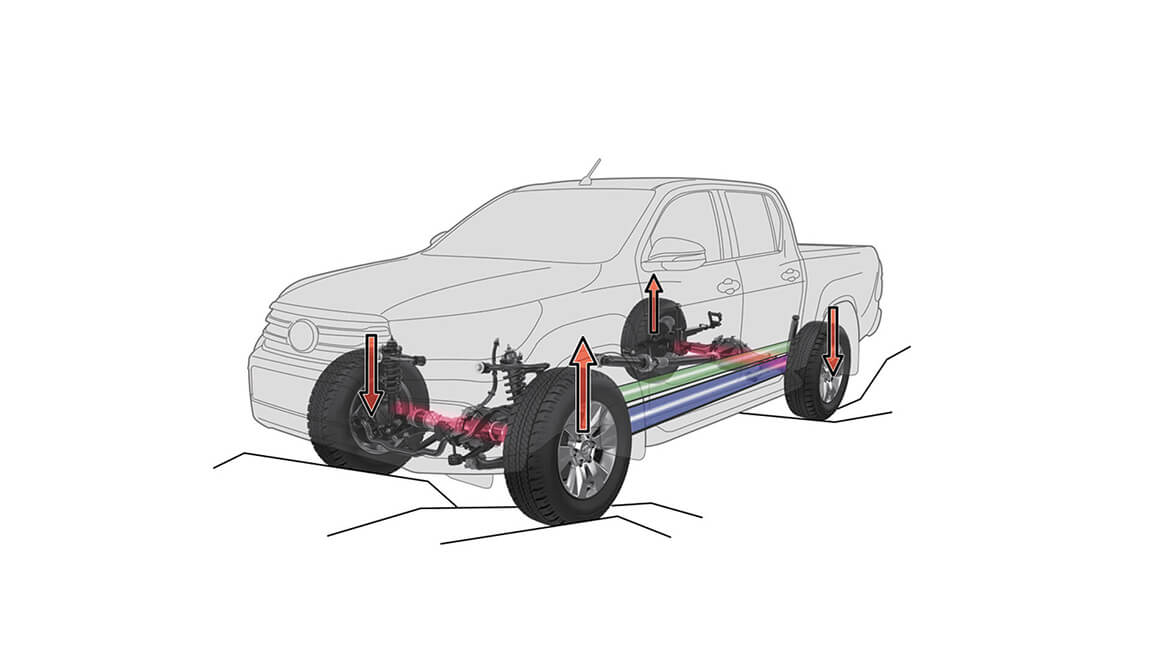 DOWNHILL ASSIST CONTROL (DAC)
Automatically maintains a low vehicle speed while driving down steep slopes by controlling brake fluid pressure.
TRAILER SWAY CONTROL (TSC)
Suppresses trailer movement before it becomes too large via brake control and engine output control during cross winds, unsteady road surfaces and steering operations to help provide control while towing a trailer.
SAFETY AIRBAGS
The SRS (Supplemental Restraint System) airbags inflate when the vehicle is subjected to certain types of severe impacts that may cause significant injury to the occupants. They work together with the seat belts to help reduce the risk of death or serious injury.